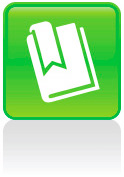 The Pretty Link Bookmarklet is finally available! My #1 request from users for a while has been to make it easy to create Pretty Links outside of the WordPress admin — and now you can.
If you aren't familiar with what a bookmarklet is, it's basically a button that you can add to your browser's toolbar that will do some action–in this case it's creating Pretty Links. Bookmarklets are great because they are very simple, javascript based buttons that work in practically every browser.
The Pretty Link Bookmarklet is available starting in Pretty Link version 1.4.11. Here's how you'll go about installing it in your browser once you have version 1.4.11 or greater installed in WordPress:
When inside your WordPress admin, click the menu item: "Pretty Link" -> "Tools"
You'll see a link named "Get PrettyLink" under the Bookmarklet section … you'll want to drag that link to your Browser's bookmark bar
That's all you have to do to install it. Now let's look at how you'd use the Pretty Link bookmarklet:
When you're browsing the web and you find a page that you'd like to create a Pretty Link for, just click "Get PrettyLink" in your toolbar while on that page.
Pretty Link will automatically create the link for you and redirect you to a page where you can copy your newly created Pretty Link.
Here are a few screenshots of the bookmarklet in action (in Safari — but the same steps go for FireFox, IE, etc):
I'm currently working on some other ways to easily create Pretty Links soon — so it's only going to get easier to manage your entire link portfolio from Pretty Link!