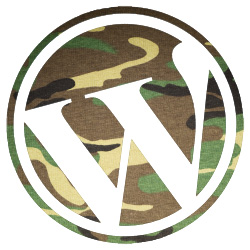 This morning Pretty Link disappeared from the WordPress.org plugin repository because it didn't comply with a new, apparently undocumented policy that doesn't allow plugins to cloak links. Pretty Link wasn't the only plugin affected by this policy change, wordpress.org removed all plugins from the repository that allowed users to cloak links.
I've been working with the guys at wordpress.org this morning to get Pretty Link back on the repository. The only way to do this was to remove link cloaking, pretty bar and pixel tracking from the Pretty Link Lite versions 1.4.51 and beyond.
How will this change affect me?
Here are the facts you need to know about this significant change:
Pretty Link Pro users will NOT be affected by this change. If you're a pro user your cloaked, prettybar, and pixel links will continue to function as they have in the past. Since Pretty Link Pro is actually a separate plugin not hosted on the wordpress.org plugin repository it is immune from this policy change.
What good is the lite version of Pretty Link without cloaking? The lite version of Pretty Link that's on the wordpress repository will still be able to do temporary (307) and permanent (301) redirects … so if you don't use cloaking, the prettybar or pixel redirects then you won't be impacted by this change at all. All of the other Pretty Link features such as tracking, parameter forwarding, groups, nofollow/noindex, etc are all still there and still work great.
What will happen to prettybar, cloaked and pixel links? If you are a Pretty Link Pro user or upgrade to Pretty Link Pro then your prettybar, cloaked and pixel links will continue to function normally. Otherwise, these links will start using Temporary Redirects … your links will still work but won't be cloaked.
Help Me! I just upgraded to Pretty Link 1.4.51 and now none of my links are cloaked anymore! Good news, if you upgrade to Pretty Link Pro today then these links will continue working as they always have. Its a pretty simple process to purchase and install Pretty Link Pro — so you'll be back in business fast.
I'm really sorry about this change — I always hate removing features like this … but in this case it was necessary to keep Pretty Link on the WordPress.org repository. If you have any issues upgrading or questions feel free to drop a note on my Contact page.