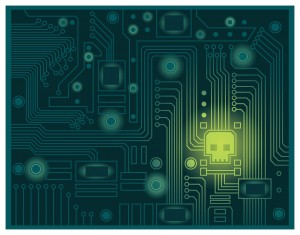 Most WordPress Themes suck! I'm not kidding. I've tried hundreds of WordPress Themes (free and premium) and most of them look great at first … I'll think a theme looks clean, beautiful and professional — then I install it, have a look under the hood and realize that it has fatal flaws.
This really makes me wonder how many people are slaving away on their websites and blogs all the while their site is dying a slow death because of a WordPress Theme that they think is fine.
When most people think about WordPress themes, they think of graphics. How good does the theme look? Will the theme make my business stand out? Will the theme help me feel good when people see my website? Will the SEO audit services that I hire find it easy enough to integrate with their strategies? The fact is, none of this will matter if your theme is preventing your audience from finding your site.
It's important to know that a WordPress Theme is much more than just graphics — themes are at the heart of how your customers and Google experience your website and it's critical for your business to make sure this experience is excellent.
The main idea behind this article is to help you make a good decision when you're choosing a Theme for your website. After suffering through these issues myself I've finally bucked up the money to pay for the Thesis WordPress Theme which successfully avoids almost every single one of these problems:
Not Widget Enabled — Widgets are dynamic blocks of code that usually appear in the sidebars of your Website. They make it possible to add polls, list recent comments, place ads, etc. If your Theme isn't Widget enabled then you lose out on these features and if you want anything in your sidebars you have modify your theme's php files directly (which we don't want to have to do).
Comment Formatting Sucks — In the world of Web 2.0, comments are *absolutely* critical. It's extremely important to attract comments to your blog posts and to start a conversation with your audience. If your Theme doesn't do a good job of making commenting easy, showing avatars, or formatting comments then you're site will be dead in the water.
No Comment Template At All — I downloaded some really beautifully designed free themes a couple of weeks ago and was shocked to find out that comments didn't appear anywhere. A surprising number of WordPress Themes I've installed still don't support Comments AT ALL!? Seriously, before you settle on a theme, at least try to comment on some posts and see how it handles them — because if you download one of these jewels, you'll see pretty quickly that its not the theme for you.
Comments Not Enabled on Pages — Most themes show comments on Posts but some don't allow the option of Comments on Pages. Even if the box is checked to "Allow Comments" on the Discussion tab when editing a page — these themes won't show them.
No Landing Page Templates — I don't know of a Theme in existence that does this out of the box. I always have to add custom pages to the theme manually later on — it would be a great feature for a theme to include some alternate page templates to use for landing pages.
Bad HTML Practices — Clean HTML is important for the performance and function of your site, not to mention how Google looks at your site.
Too Much Javascript Loading — Some WordPress themes love to load every Javascript library in existence and implement a ton of unnecessary Javascript. This can make your site sluggish or downright slow.
Poor HTML Formatting — Even some of the best looking free themes out there haven't taken into consideration the formatting of text. Most of them have a bizzare way of handling bullet lists, <code> blocks and blockquotes. They don't get line spacing at all and sometimes use bizarre colors and fonts for headers. Yeah, this stuff won't kill you but it can make you look like an idiot.
Incomplete Header and Footer Templates — If your theme doesn't have complete footer and header templates then many plugins won't work. Case in point, I had to modify a theme last month so that the Google Analyticator plugin would actually work. Google Analyticator is great but the theme was missing some required code for it to put my tracking code at the footer of the site.
Bad SEO Practices — SEO is uber-important when marketing a website. Many WordPress themes violate every rule of SEO in the book … one of the most pervasive issues is their use of h1 & h2 tags as formatting elements rather than as guideposts to important titles. Unique and properly used H1 tags are one of the most important elements of your site that Google looks at. For Google to index your site properly you should have an an exclusive strategist look at exactly 1 unique h1 tag per page and unique h2 tags for sub titles. The only theme I've ever seen that handles these properly is Thesis.
So now you've got a WordPress theme that does everything you want but may not look very good — does that mean your site is consigned to look like crap? Look, I know my site isn't the most visually stunning website in the world (at the time this post was written I'm just using the default look & feel of Thesis) — but at some point it will experience a profound transformation which will make it look great too. That's another benefit of Thesis — it enables you to easily customize your CSS & images to make your site look any way you want. You don't necessarily need Thesis though — you can actually customize any theme — it just may take a bit more work.
As long as you have a good, SEO optimized theme and good content you can do very well with your marketing efforts — many people read blogs via RSS anyway so they won't be physically visiting your site anyway. Maintaining a website is all about constant daily improvement so you can obsess about your graphics later — along with me.