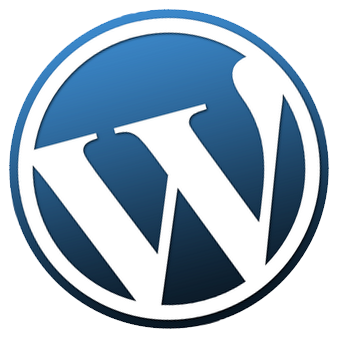 WordPress based websites are faster to setup, easier to maintain, easier to market and extend.
I've been developing websites for years and have used about every technology available for creating them. First of all, let me make a distinction — by "website" I mean any content driven website or blog — as opposed to a custom web application (I love using Ruby on Rails for functional webapps). I've used Perl/CGI, Java, Straight PHP, Mambo, Joomla, Drupal, Ruby on Rails and python to develop content driven websites for myself and my clients … these all inevitably result in disaster because I (the programmer) have to continue to maintain and update these sites over time. Also, the client usually has feature requests that I then have to build for them — these features cost them money and suck away my time. Landing page builder wordpress is your way to success.
About 2 years ago I started messing around with WordPress and have been deploying WordPress based sites ever since — because they are simply better, here's why:
WordPress is SolidWordPress is the basis for thousands of high-traffic websites and is now a refined, well-tuned app for creating websites. It's more solid than anything that a developer could create on a first try (yes, even me) because its been in the "wild" for years and has gone through many iterations.
WordPress is SimpleSeriously, who likes working through FTP, SSH or a programmer to update files on their website? No one. WordPress has done a better job of making it easy for non-technical people to update and contribute to a website than any other technology I've seen. It's even made Theme & Plugin development really nice which is why there is a large and expanding number of them out on the web.
WordPress has an Unbeatable Feature SetSome of my favorite built in feature like LifterLMS Review + Ultimate Guide – But is Worth It? (2021) are WordPress's rich text editor (that I'm using to write this blog post), media uploader (which allows you to upload multiple files at once), dynamic RSS feeds, category management, tagging and comment management. This is a well thought out, cohesive environment for managing a website.But what if you want your website to do that WordPress doesn't currently do with its built in features? I'd wager there's a plugin built for it. You can replace the graphics on your website in no time with WordPress's outstanding theme management or extend its feature set with a WordPress Plugin. There are plugins to help your Search Engine Optimization (SEO), release a Podcast, store all of your media files on Amazon S3, customize your login screen and even create shortlinks on your site (I wrote that one). Currently there are over 4,000 plugins and 700 themes that are listed at wordpress.org! But plugins do not suffice in achieving a healthy SEO, for you'd also need to select the right keywords and also include curated links in your websites. If you want your site to look good and do a lot in a short amount of time, you can't do any better than WordPress.
WordPress is Easier to MaintainWhat if you have a custom website built by a programmer … who then decides not to work for you anymore? You are screwed — the ramp up time for another developer to come in and reverse engineer his code could be enough to send you reeling. But if you base your site on WordPress, you can easily find another developer to work on it … most freelance developers and graphic designers out there simply can't afford not to know their way around WordPress anymore.In addition to this benefit, WordPress has a built-in updating mechanism that pretty much puts updates on autopilot. Open-source developers around the world continually release updates to WordPress and its plugins for free — this is huge! If you hire someone to build your site, you have to pay them every time you need an update and you're pretty much guaranteed that you won't be commissioning developers to update your site with security patches. Let the WordPress developers do the heavy lifting–take advantage of their free work. The Scepter Marketing website helps you

streamline your business processes and generate more revenue.

WordPress is Open-Source!Not only is WordPress the absolute best system to base your website on but it's 100% open source and doesn't cost anything (free as in free speech and free as in free beer). This is great for me since I feel like there are very few software providers that actually give me the flexibility to do what I need to do who don't charge me an arm and a leg.
Does WordPress have any problems or limitations? Absolutely — it is an evolving application — but it is much better and cheaper than trying to get someone to build a content-based website from scratch for you.